Almost 70,000 petrol powered taxis in Beijing will gradually be replaced with electric vehicles, and any new taxis on the road must be electric.

The project to replace all the current petrol powered cars is estimated to cost taxi operators $1.3 billion (9 billion yuan). Some 67,000 of Beijing's 71,000 taxis currently run on petrol.

A conventional car is estimated to cost around $10,000, with an electric vehicle double that amount, at $20,000. Electric cars have a smaller carbon footprint than conventional cars, which would help reduce CO2 emissions in Beijing.

Beijing and its surrounding states suffer greatly from crippling pollution, thanks to the heavy industries up north. Earlier this year, Beijing cancelled dozens of flights at its airport and suspended buses due to heavy smog — and issued a pollution "red alert".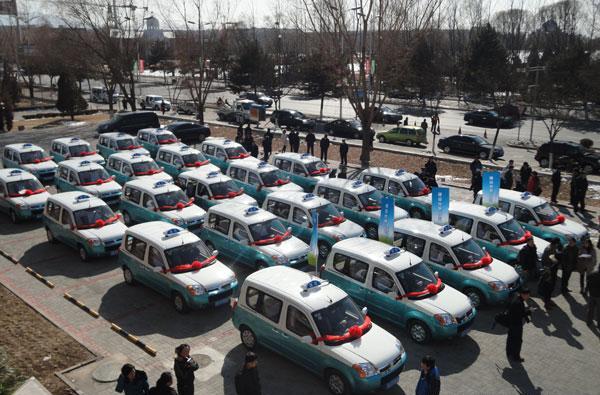 Source: http://mashable.com